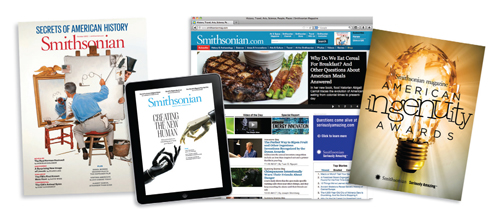 Association Publishing

Move over consumer brand magazines! You're not the only type magazines that are utilizing splashy,

multiplatform

formats; such as responsive design websites, e-newsletters, dedicated tablet and

smartphone

apps --- Non-profit associations and their plain print newsletters and magazines are moving in AND investing in the resources to expand beyond print to reach their members.
This is all in the name of immediacy and accessibility for the publishers' readers. Today, as we are all learning, the readers come first and they demand to read what they want when they want where they want and how they want.
And publishers who want to grow are spoiling readers to the hilt with on-demand immediacy and accessibility.
Tonight we will look at four case studies of how associations are engaging their members way beyond print and the takeaway lessons and business results of each case .
These case studies are neatly nestled in this article from FOLIO magazine:
Association Media: Case Studies in Multiplatform Publishing
How four associations are engaging their members well beyond print.
Immediacy and accessibility are vital for today's publisher. And now, multiplatform publishing is no longer a luxury just for consumer brands with flexible liquidity. In fact, there are several non-profit association publishers investing in new product suites that include responsive design websites, e-newsletters and even dedicated tablet apps.
Here, FOLIO:

looks

at four associations that have expanded beyond print to reach their members on a variety of platforms and channels. And, in turn, have expanded their reach and grown their brands.
The Smithsonian
With 19 museums, a magazine, a tablet edition, a website and events, the Smithsonian has plenty of ways to reach its membership.
ASAE
The American Society of Association Executives launched a suite of new products in 2012—a website redesign, newsletter and dedicated app.
The Sierra Club
The organization's "explore, enjoy, and protect" motto couples well
with the non-profit's push for reader interactivity.